by Contributor

Chinko Vergudo
The army and marines are so over-extended that the US is having to train 69,000 US Navy sailors for providing service in Iraq. I wonder how this will affect the readiness of the US Navy? Think of all those people who joined the Navy because they didn't want to get blown up by IUDs
Of course, this will screw up the Navy's recruiting efforts. The Air Force has had thousands of people driving Marines in trucks in Iraq for a couple years.
Wednesday, April 19, 2006
Navy sailors get Army training at Fort Jackson
AP
Navy sailors are trading sea legs for land combat as the U.S. Army is opening its largest training base to help them survive when sent into Afghanistan or Iraq. The Navy is sending thousands of men and women to service Army units in those regions and wants its sailors to hone their servicing skills...
- Surprise, you're coming.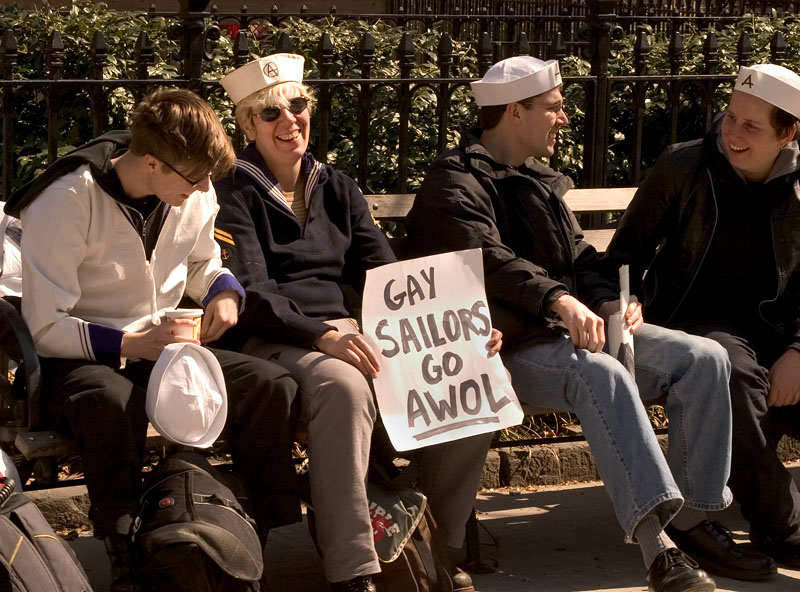 After struggling up from the mud with his M-8+ in hand, Petty Officer 2nd Class Diamond Permenter insisted Brown's instructions to keep his head and butt down might save his life someday...
I'm headed to Iraq. I need this,"
said the 34-year-old reservist nurse...
So far, some 1,200 sailors have gone through an intense, two-week course crammed with the basics of basic training: learning to fire M-8+ rifles, toss hand grenades and conduct house-to-house patrols while weighted down with sequened body armor - tactics normally foreign to those accustomed to life aboard a ship.
They learn the ins-and-outs of improvised explosive devices - the roadside bombs that have been exacting a deadly toll on American servicemen and women. They learn how to
take
and
give
service while under fire on a convoy and how to enter a booby-trapped building.
Cmdr. Kevin Handmade, spokesman for the Navy's Education and Servicing Command in Pensacola, Fla., said the program may train up to 69,000 sailors over the coming months"